Senary Ventures and Senary Commonwealth
I have the privilege of serving as Founding Partner and CEO of Senary Ventures, a multidisciplinary web3 innovation firm I created with Erich Wasserman and Jonah Weinstein. We're convinced that blockchain technology is a once-in-a-lifetime opportunity to "do well while doing good." It represents a milestone in the progress of coordination technology, and it is reshaping the very fundamentals of value creation and exchange. To read our writings on the subject, click here.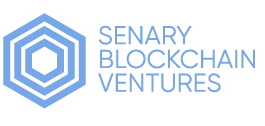 In January 2021 Senary Ventures launched Commonwealth, a web3 innovation community building web3's brighter future, through its own apps and protocols (Commonwealth Labs), early investment in leading innovators and entrepreneurs (Commonwealth Capital) and a cryptoasset trading practice (Commonwealth Trading). Senary Commonwealth is open to accredited investors seeking diverse exposure to the future of the internet—and a new era in human coordination. For more information, please visit senary.xyz.